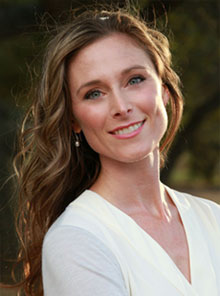 Jessica Wagner Sabo, DDS FAACP
Dr. Sabo received her Doctorate of Dental Surgery degree at the Loma Linda University School of Dentistry in Loma Linda, California, after receiving her Bachelor of Science degree in Psychology. She is an active member of the American Academy of Craniofacial Pain, American Dental Association, California Dental Association, and the Tri-County Dental Association.

Dr. Sabo has enjoyed watching her general dentistry practice grow for over 13 years. It was after she noticed a family member try to navigate their way through a craniofacial pain syndrome, that she went back to school to be able to provide a home base for these patients. Numerous mini-residencies through the American Academy of Craniofacial Pain and countless hours of continuing education later, Dr. Sabo earned her fellowship status in the Academy and is her patient's number one advocate for finding a solution to decrease or eliminate head and neck pain.

Scientific research into the etiology of head and neck pain, has uncovered a high correlation between such pain patterns and sleep disordered breathing. Because a high number of people with head and neck aches have sleep apnea, Dr. Sabo dove into more education through both the American Academy of Craniofacial Pain and Tufts University Dental Sleep Medicine programs to be able to serve her patients even better.